Meet the experienced and friendly doctors and staff who make revolutionEYES the leading provider of vision care products and services in Ellicott City, Elkridge, Catonsville, and Columbia, MD.
---
Loan Dorsam, O.D.
Dr. Loan Dorsam graduated summa cum laude from Chestnut Hill College in her hometown of Philadelphia, PA with a Bachelor of Science degree in Biochemistry and a minor in Mathematics. She received her Doctor of Optometry degree in 2002 from the Pennsylvania College of Optometry. Her externships included work with a retinal specialist, low vision rehabilitation specialist and multi-disciplinary health professionals at the Navajo Area Indian Health Services. She has practiced in various retail optometric practices and with ophthalmologists co-managing ocular disease and post-Lasik patients. Dr. Dorsam's professional interests include pediatrics, contact lenses and computer vision syndrome.
Her philosophy is to provide high quality eye care by listening to her patients' individual needs and by using state-of-the-art equipment. Dr. Dorsam is married and has three young children. She enjoys running, yoga and spending time with her family.
---
Christina Generie, O.D.
Dr. Christina Generie grew up in Williamsville, NY and moved to Maryland at the end of 2005. She completed her undergraduate degree at Canisius College and received her Doctor of Optometry degree at the SUNY College of Optometry in 1990 with clinical honors in contact lenses. She completed her optometry externships at the FDR VA Hospital in Montrose, NY and Vision Therapy at the SUNY College of Optometry. Since graduation, she has practiced in an ophthalmology practice and various retail optometric practices. Her areas of interest are management of ocular disease, co-management of cataract and refractive surgeries, and contact lenses.
Since moving to Maryland, Christina has looked for an area to open an office to offer patients complete eye care in a comfortable and friendly setting. She found it at Shipley's Grant in Ellicott City. She wanted patients to have a fun and interesting experience from the comprehensive exam to the selection of frames. Her priority is to offer engaged and attentive service.
Christina is married and enjoys hiking and biking. She loves entertaining at home and trying out new recipes. Life is about new experiences and her guests will agree as they test her latest creations.
---
Kathy Prince
Kathy is a Maryland native and is a huge Baltimore Ravens fan. She is an optician with over 15 years of optical experience. She is knowledgeable in frame adjustment and the latest lens technology available on the market. She is a natural at finding the perfect piece of eyewear to fit every face and personality. She enjoys meeting new people and looks forward to serving your eye care needs.
---
Susanna Kuhne
Susanna is an optician.  She has years of experience and will have you looking your absolute best.
---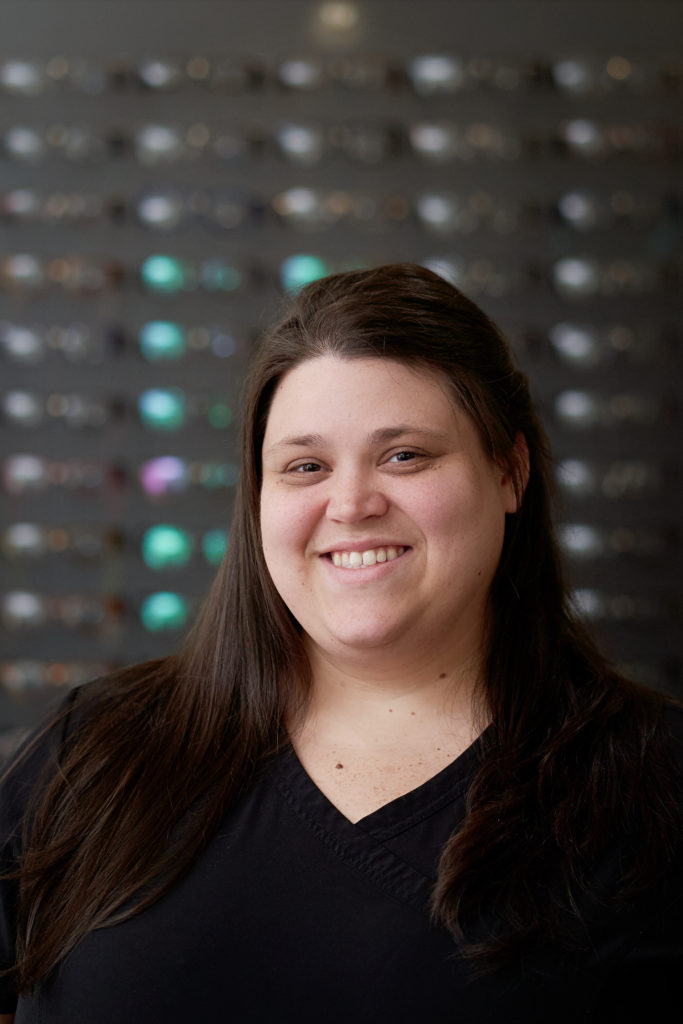 Stephanie
Stephanie is an optician.
---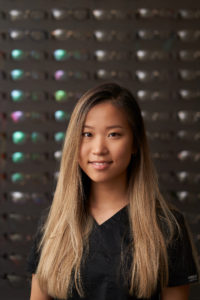 Priscilla
Priscilla works the front desk and is a pre-tester for our patients. She is from Atlanta, Georgia and is currently pursuing her undergraduate degree at the University of Maryland. Her interests include tennis, Brooklyn 99, and food adventures.
---
Jamie
Jamie works the front desk, is a pre-tester for our patients, and does marketing for the office. She has over 4 years of experience in the medical field and enjoys working with patients of all age groups. Her favorite hobbies include graphic design, cooking, and baking.
---
Our Team